President's Video Blog, Summer National Convention, Meditation Workshops and More
National Center

The American section of the Theosophical Society has its national center in Wheaton, Ill. on a beautiful estate called Olcott in honor of the American cofounder and first President of the Society, Colonel Henry Steel Olcott.

Rogers Building (pictured above)

Are you attending the Summer National Convention? Learn about the history of the beautiful Rogers Building at the center of our campus.
President's Blog May 2016
Visit to Krotona, Webinar Program meeting, Adyar news and Archive updates, and more.
Summer National Convention
Join us July 15-19 for an exceptional summer convention at our headquarters in Wheaton, Ill. 
Enjoy many activities, engage in discussions, ask questions, and explore the Henry Steel Olcott Library, Quest Book Shop and 

40 acres of beautifully landscaped grounds that include an outdoor labyrinth and the Buddha Meditation Garden. 

Delight in musical and theatrical presentations and have fun while strengthening bonds and building lasting friendships.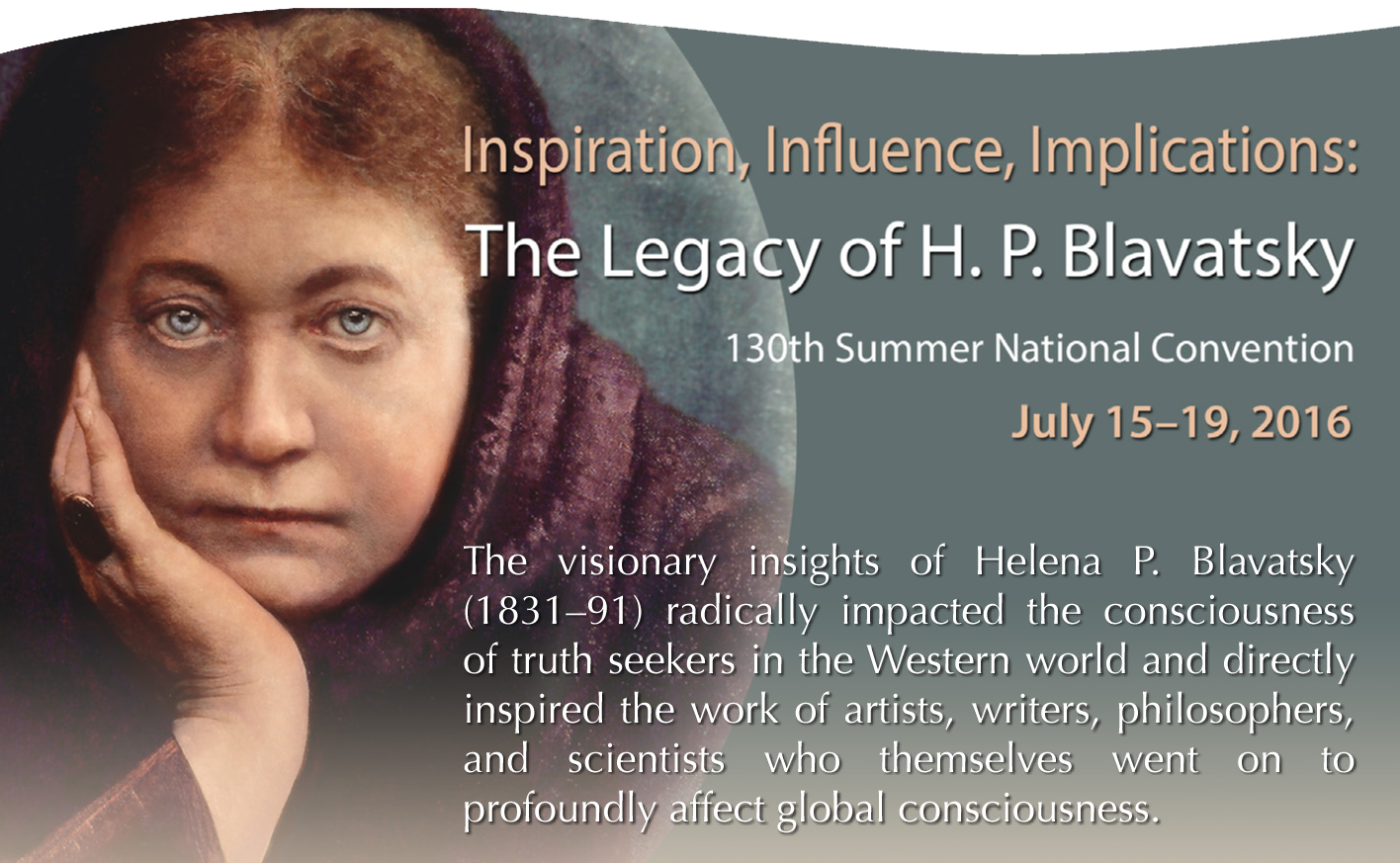 HPB's work invites us to discover transformative potentials for our own lives and for the world we live in. During this 125th year since HPB's passing, join us as we explore implications of her life and teaching. Our speakers are:
| | |
| --- | --- |
| Ed Abdill | Stephan A. Hoeller |
| | |
| | |
Enjoy our programs in person or online via live interactive webcast!

June 16, 7 p.m.


Dreams are the messages from our subconscious mind – some even say messages from our Soul – and are very important. Oksana will help you learn why your dreams are so important and how by remembering and interpreting your dreams you can gain more clarity about your waking life.

The Buddha's Teaching of No-self

 

Letting Go of Limiting Beliefs


June 23, 7 p.m.
With Vimala Bhikkhuni

One of the first stumbling blocks Westerners encounter when they learn about Buddhism is the teaching of anatta, or no-self. Bhikkhuni Vimala will share her insights and understanding regarding this core teaching of Buddhism and show its relevance in our daily lives.

 

A Course in Miracles

An Introduction

June 30, 7 p.m.
With Richard Smoley

A Course in Miracles is one of the most influential spiritual works of our time. Richard will discuss its history and ideas, and the practices it advocates for spiritual liberation. He will focus on applying Course concepts to everyday life.

Browse our selection of online classes and groups that you can participate in from the comfort of your own home!

Walking the Theosophical Path Online Group

Some Practical Suggestions for Daily Life

Every Wednesday, 10:30 – 11:30 a.m. CDT

This ongoing group is focused on the practical aspect of Theosophy. The new discussion topic is «

Transcending the Conditioned Self.» Our personality is conditioned by education, environment, prejudices and past experiences. In this series we will explore some of these influences and how we can transcend them and act with true freedom.

Quantum Physics, Holographic Universes

A Modern Walk Down an Ancient Path

Wednesdays, 7 – 8 p.m. CDT

July 20 – September 7 (8 Classes)

Quantum physics and mechanics, the holographic universe and fractal interpretations of life all seem to be very new, exotic and contemporary. But these «contemporary ideas» were taught as realities thousands of years ago. This course addresses these ancient teachings and how they relate to modern life and the universe.
Dreams and Their Meaning Workshop


Saturday, June 18 and July 2, 1 – 3:30 p.m.
This two-part workshop will help you to differentiate types of dreams, initiate and even control your dreams, and introduce a unique way of interpreting your dreams. In Part 1, learn how to remember your dreams, discover how to recognize and understand symbols and interpret your dreams based on techniques from Carl Jung and Edgar Cayce. Part 2 is all about practice!

With Oksana Gritsenko

 

A Day of Meditation


Saturday, June 25, 10:30 a.m. – 4:30 p.m.
Experience a day of quiet reflection with sitting and walking meditation in the tradition of Buddhist mindfulness and loving-kindness. The day will include teachings on letting go, no-self, and the ending of craving with the opportunity for discussion and reflection. Meditation will be practiced throughout the day for periods of 20 to 40 minutes with breaks in between.

With Vimala Bhikkhuni
Looking for Volunteers for Our Online Program
As we expand the scope of our interactive online groups, we are looking for experienced group participants, leaders, and content providers to join in the evolution of our online program. This is a wonderful opportunity to connect with like-minded people while helping create an important space for participants to discuss, learn and grow in community. No experience is necessary, but you must have a reliable computer and internet access. We will provide training in all aspects including technical skills, content presentation, and group facilitation. We are looking for local and remote volunteers to start as soon as possible. If interested, please email
webinars@theosophical.org
for more information.
International Theosophy Conferences, Inc.
Theosophy and Social Responsibility
Applying the Head and Heart Teachings
August 11-14, 2016
This forthcoming conference will certainly be as energetic and inspiring as the previous ones. According to the wish as expressed by participants during the 2015 meeting in The Hague, this time the focus is on studying together. It'll be made possible for those who come to Santa Barbara to sign up in advance for a specific study circle, indicating what topic has their main interest.
TheosoFEST – Save the Date!
Mark your calendar for this year's TheosoFEST celebration on September 10. TheosoFEST is an annual outdoor mind body spirit festival at our Wheaton campus featuring free talks and meditations, holistic vendors, intuitive readings, tasty vegetarian food, healings, kids' activities and more!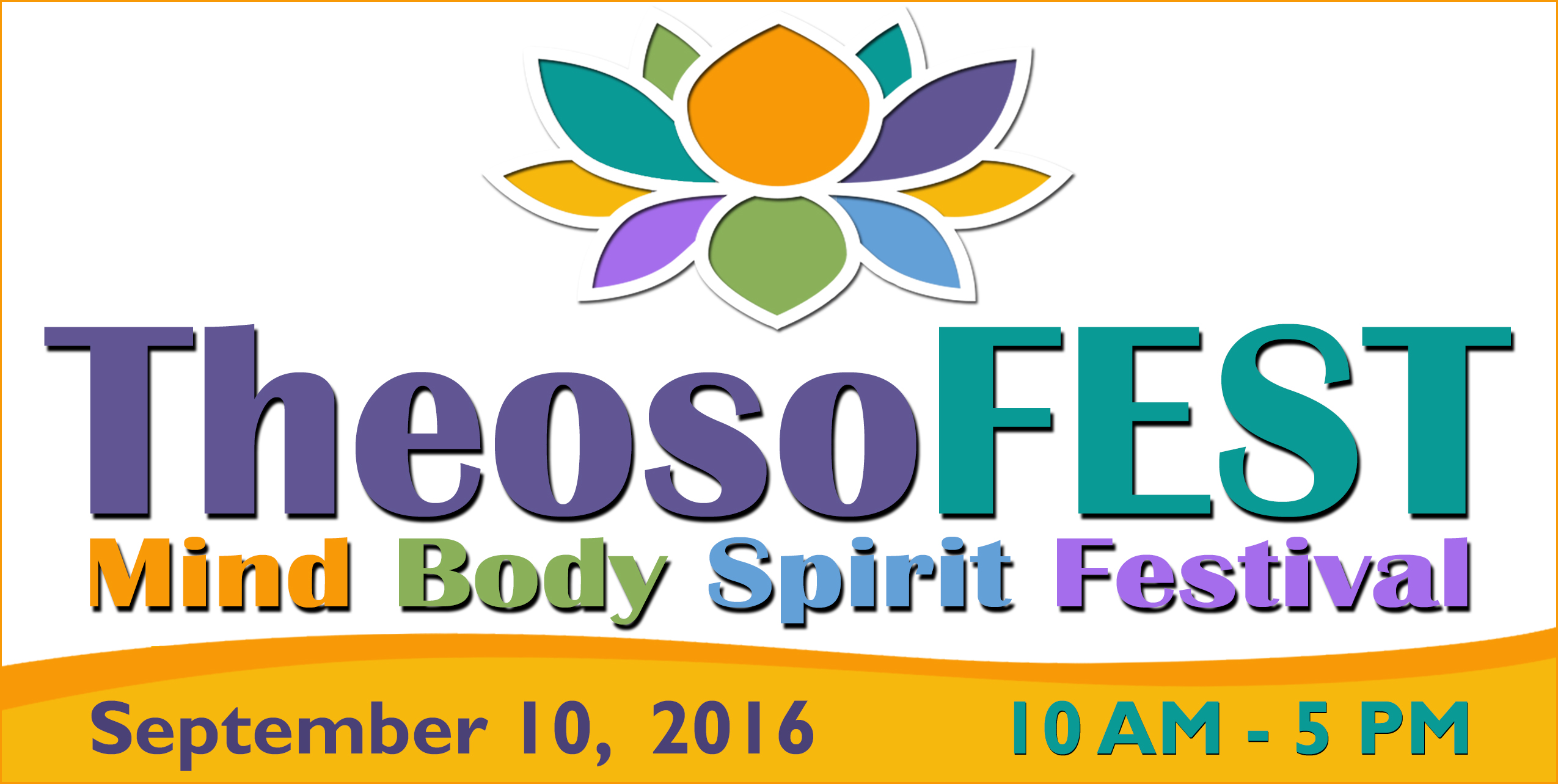 If you or someone you know is interested in becoming a vendor, please contact
theosofest@theosophical.org

 

or call 1-800-669-1571, ext.351

.
So That Others Might Know
For over 130 years The Theosophical Society in America has been actively promoting our Three Objects, creating the foundation for a brotherhood with no distinction, a deep respect and interest for all religions and the quest for self-knowledge.
Donating
to the Annual Fund or Capital Campaign will maintain the National Center and the programs which actively explore the many facets of our mission.
info@theosophical.org ● 1926 N Main Street ● Wheaton IL  ● 630-668-1571  ext. 362













Cover photo by Chris Bolger